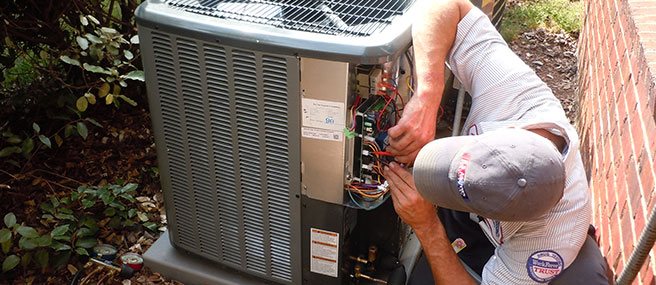 AC Installation Service in Fort Lauderdale
Finding a company that offers professional AC installation service is not an easy task at all, bearing in mind that everyone claims to be an expert in the field. The good news is our company is here to save you that stress and money. We will save you the stress of searching for a professional company that renders AC installation services, and we will also save you from wasting your time and money on amateurs.
AC installation services are not as simple as they sound. Some companies are good in repairs and other AC companies are better at maintenance, but very few have what it takes to install an AC. So, if you are hiring, make sure you hire only the best hands- if not, then your expensive AC will not last, and might also not function properly.
Air Conditioning Fort Lauderdale is a leader in the air conditioning industry, and our full time obligation is to make our customers happy. We've got competent engineers, quality repair equipment, vans to move all our tools to and from the job site, and a very efficient service delivery system.
All you need do is call us, and our engineers will be with you as soon as possible. Also, we are not slow or sluggish workers; your AC will be installed in less than 24 hours.
We will help you make a choice, if your problem is a choice. Air Conditioning Fort Lauderdale will also inspect your location and make our recommendations before you purchase the units. After which, we will carefully and professionally install your new AC for you.
Our team is always ready to work for you, even if its in the middle of the night. One call is all it takes and your AC problems are over! So go ahead and call today! I promise you, you will be so glad you did. We will give you the best service, and at the best price as well.

Service calls have never been so convenient to schedule!
754.206.0017
We are #1 in Fort Lauderdale, don't wait, let us show you why today!
Dial Now (754) 206-0017.